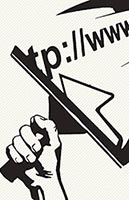 WEB
MAINTENANCE
FOR WEBSITES AND PORTALS
NEWS SITES PRESS SECTIONS OFFERS REFERENCES TEAM SITES NEW TEXTS & PICTURES EDITOR ACCESS (CMS) UPDATES HOSTING SERVICES
LATEST WEB CONTENT WITH ARS PUBLICANDI
LATEST

WEB CONTENT

The first contact usually leads on the web site as a communication platform of the company. Therefore, great importance should be placed on daily timeliness, as well as responsive and accurate representation of the contents.
ALWAYS UP-TO-DATE ON THE INTERNET
– individual maintenance areas
– freely definable maintenance intervals
– flat rate or time-based billing
– maintenance of all CMS based and HTML sites
– scalable reporting of all changes made
– writing and editing in German, English,
French and Russian
Please ask for our numerous credentials!