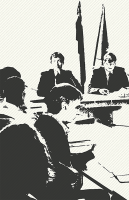 PRESS
RELATIONS
VIA MEDIA INTO THE TARGET GROUPS
PRESS KITS TEXT REPORTS PRESS IMAGES WHITE PAPERS PRESS TOURS DISTRIBUTOR ASSEMBLY PRESS CONFERENCES PLACEMENTS PRESS RELEASES
STRATEGIC PRESS RELATIONS WITH ARS PUBLICANDI
WITH CONCEPT & KNOW-HOW

TO PR-SUCCESS

Whether online or printed: Via media as a multiplier you reach your target group and increase public awareness at the same time. As an experienced agency we are happy to support you in the process!
APPEAR WHERE IT WILL BE READ
– local, national und international experienced PR-Team
– linguistically adept and secure
– long-standing Press contacts
– intersectoral structure
– individual performance assessment
– fair price-performance ratio
– optionally retainer fee or project settlement
Please ask for our numerous credentials!