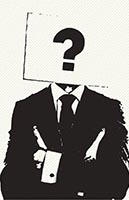 CORPORATE
DESIGN
GIVING THE BUSINESS A FACE
INTERNET & SOCIAL MEDIA STATIONARY BUSINESS CARDS PROMOTIONAL ITEMS PRESENTATIONS FONTS COLOURS GRAPHICAL ELEMENTS AV-ELEMENTS
CONSISTANT APPEARANCE WITH ARS PUBLICANDI
CREATIVE

BUSINESS EQUIPMENT

Visual perception plays an import psychological role. Against this background corporate design defines binding specifications for the global visual appearance of the business.
MATCHING BUSINESS AND APPEARANCE
– establishing corporate design based on corporate identity,
core products and services
– development of basic components of form and imagery
– comparisons with competitors regarding monopoly
– preparation of a corporate design manual for service providers
– development of business equipment
Please ask for our numerous credentials!